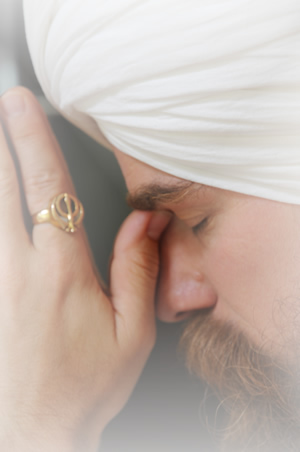 last update: 13.4.2021



für DEUTSCH hier klicken

Fateh Singh

Courses and info for organizers

Photos

numerology readings

healing session Sat Nam Rasayan

facebook

"Don't search for anything.
Just find your happy self within you."


ONLINE COURSE INFORMATION

KUNDALINI YOGA & MEDITATION with FATEH SINGH

April 17th , 2021

Soma Chakra

"where there is ego there is no amigo"


The course is based on the original teachings of Yogi Bhajan
Saturday April 17th
Saturday May 22nd
Program schedule
- 4-5 a.m. Mantra meditation wth Fateh Singh
- 16h-18:30h Kundalini Yoga & Meditation class with Fateh Singh
- Afterwards free healing time for the Sat Nam Rasayan students

After the morning meditation you may join the online Sadhana offered by the Budapest Sangat, with Japji Sahib, Kundalini Yoga and meditation from 5-7 a.m..

If possible, please meet with a friend or a small group to join the online course together. The Sangat, the community, is an integral part of Kundalini Yoga.
The "free healing time" is after the class for Sat Nam Rasyan students who have finished Level 1 and are capable to individualize / give remote treatments. The beginnig students or those who do not practice SNR can receive a treatment at that time.
Registration
Course information and questions: fateh@yoga-rahlstedt.de
Registration: https://docs.google.com/forms/
facebook: https://www.facebook.com/satnamrasayan.hu/events/
Cost & Payment:
The cost is 35€ per day. (Eastern Europe 25€.)
The 4-5 a.m. mantra meditation is free of charge.

You can pay by bank transaction or by paypal
- PayPal: paypal.me/fateh4yoga please mark it as a "private transaction". For "services" paypal charges high transaction fees.
- Bank transfer: Account holder: Frank Becker / IBAN: DE15 2001 0020 0718 4932 07 / BIC: PBNKDEFF / Bank: Postbank
When you pay please include the date of the event in the payment purpose
Access to the online course:
Morning meditation: The Budapest SADHANA: https://us04web.zoom.us/j/947705728 Code 000000
You will receive the link to the online video course after registration.
If you have a camera please keep it turned on. It helps me to see if the exercises are clearly understood.
Next online class:
May 22nd
Registration: https://docs.google.com/forms/
Teacher:
Fateh Singh from Hamburg, Germany.
Tel.: +49 177 468 9797
Email: fateh@yoga-rahlstedt.de
Webseite: www.fateh-singh.com
Calendar
For upcoming events see here, or please contact us.
https://www.sat-nam-rasayan.de/fateh/
Other courses:
Information for course organizers: PDF
Sat Nam Rasayan. Workshops und trainings. www.sat-nam-rasayan.eu
Breathwalk (Yoga-Walking). Workshops und training for BW-Instructors. www.breathwalk.de
Yoga numerology inspired by Yogi Bhajan. Workshops, training, readings.
Gong Meditations, classes.
Kundalini Yoga for specific topics
Yoga and Sat Nam Rasayan Retreats and travel www.yoga-rahlstedt.de/reise
Personal numerology reading
Your talents and challenges explained. This personal talk touches your soul and goes way beyond the text blocks of automated readings.
------------- nach oben ------------